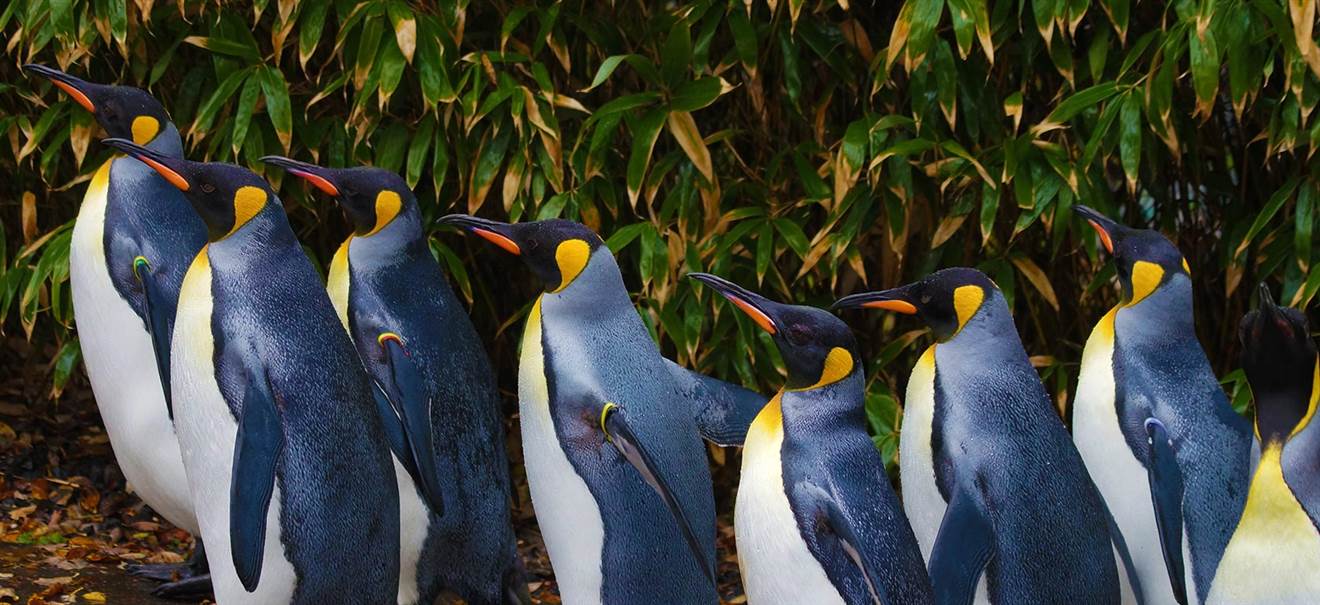 Penguin Parade with Penguins Plus
To product
Every evening at dusk the Little Penguins come home from the sea at Phillip Island. Watch from an elevated boardwalk as they waddle cautiously from the beach to their burrows after a long day out at sea.
Phillip Island is a treasure trove of Australian wildlife; seals, koalas, kangaroos, wallabies, birdlife and penguins! Visit Churchill Island where you can explore this working farm or simply enjoy ocean views from the cafe. At Koala Conservation Centre, look for koalas in their natural habitat and before sunset, we head to the Penguin Parade where you can wander through the "Penguin Experience" exhibit to learn more about them. Walk out to Summerland Beach and take your seat for the Penguin Parade with premium viewing area for best views of the penguins' arrival.
Highlights of this tour
Panoramic views of Western Port and French Island
San Remo - maritime fishing village
Visit Churchill Island for afternoon tea (own expense)
Look for birdlife at the island wetlands (seasonal)
Opportunity to meet wallabies/kangaroos
Phillip Island Nature Park - a natural home for koalas, seals, shearwaters and Little Penguins
Koala Conservation Centre - look for koalas in their natural habitat from tree top boardwalks
The Nobbies - a rugged rocky outcrop
Witness the Penguin Parade on floodlit Summerland Beach with Penguins Parade premium viewing for the best views of the Penguins (seat cushion and drink included)
See penguin rookeries from an elevated boardwalk
Inspect the Visitors Centre - an opportunity to learn about the life of the Little Penguin
A dinner stop will be made before or after the Penguin Parade (dependent on season and at own expense)
Frequency: 
Daily including Christmas Day
Time:
Departs: 1.15pm
Returns: 9.30pm - 11.30pm (dependant on season)
Fare includes: 
Meeting wallabies/kangaroos, 
Koala Conservation Centre, 
entrance to Penguin Parade with premium viewing area, 
seat cushion, 
complimentary drink,
free Wi-Fi on coach and at Penguin Parade
Please note! 
*Please bring warm, waterproof clothing as nights can be cold on the island in any season. The Penguin Parade is a natural phenomenon taking place in the open outdoors